Click link below for our Bonanza Listings ~ Prices are less than same listings on eBay!
Check out my BONANZA booth, Zeus_Gallery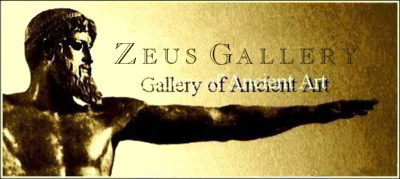 Our mission and goal is to offer fine quality Genuine Ancient Art, Artifacts, Coins--Greek, Roman,
Egyptian, Byzantine, Pre Columbian, etc.--with the highest commitment, integrity & service.
We strive for 100% Satisfaction.

Contact Us directly for best Savings at support@zeusantiquities.com ~ email link bottom of page.
Click images below to see our eBay Store
Copyright (c) 2010-2014 Z~A Beverly Hills